Aprender más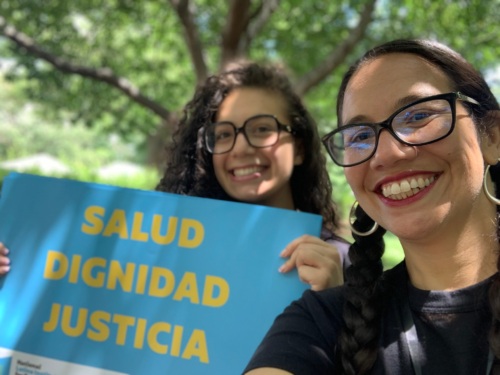 Desarrollo de la base nacional
Estamos desarrollando una base de activistas Latinas/xs en todo el país. Amplificamos la presencia de la voz de las Latinas/xs, el trabajo de organización comunitaria y la presencia de abogacía en el terreno. Nuestras activistas Poderosas están y siempre estarán en el centro de todo lo que hacemos.

Aprender más
Urge the Biden administration to ensure abortion access for im/migrants
Demand President Biden protect and expand abortion access for im/migrants! Join us in calling on POTUS to ensure access to abortion care to those in detention, allow safe travel for abortion and other healthcare services, and make abortion resources accessible for all.