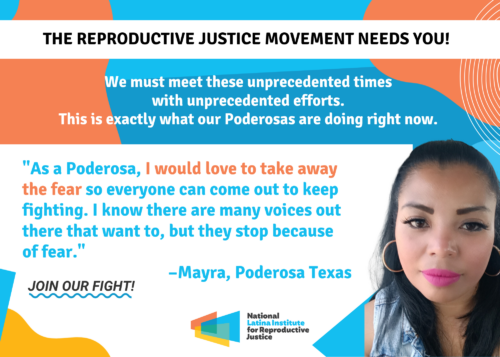 The overturning of Roe V. Wade with the recent Dobbs vs. Jackson decision was a devastating blow to our fight for reproductive rights–another oppressive force that has disproportionately impacted the Latina/x community and communities of color. In this ever-increasingly threatening landscape, we continue to fight on the front lines to amplify our collective voice to tell our oppressors the fight is not over.
WE MUST CONFRONT THESE UNPRECENETED TIMES WITH UNPRECENETED EFFORTS. 
TOGETHER, WE ARE:
Empowering Latinax/ Voices: providing a platform for the Latina/x community to share their stories and experiences, ensuring their voices are heard in the fight for reproductive justice.
Expanding Access to Care: working tirelessly to eliminate barriers and ensure that all women, regardless of their background or circumstances, have access to comprehensive reproductive healthcare.
Shaping Policy: fighting for legislation that upholds the rights of the Latina/x community and safeguards their reproductive choices.
WITH YOU, WE ARE A FORCE TO BE RECKONED WITH.
Join the Latina Institute to unleash your power and secure health, dignity, and justice. Please show your support ANY any way you are able: make a gift above, get involved, and spread the word on social–Instagram, Twitter, Facebook, and TikTok! 
If you have any questions or would like to donate using a different method, please contact Major Gifts Manager Edith Enriquez Major Gifts Manager at eenriquez@latinainstitute.org.