State Offices
Texas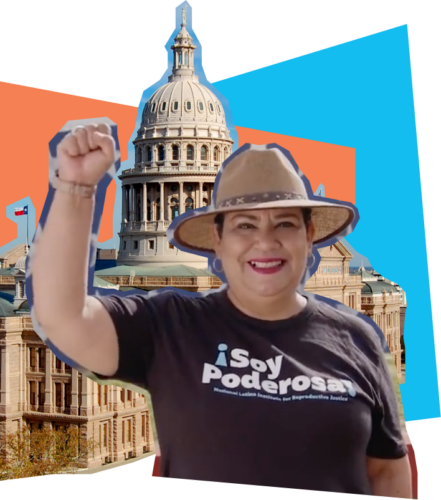 Latina Institute for Reproductive Justice Texas is part of National Latina Institute for Reproductive Justice, serving to amplify the Latina/x voice, organizing, and advocacy presence in Texas.
Since 2007, we work with activists and leaders in the Rio Grande Valley and Houston, and with partner organizations throughout Texas to inform, organize, and mobilize our communities on reproductive justice issues that impact our families and our lives.
Led by the Poderosas, we have created a space where our activists feel safe, supported, and ready to take on the barriers to reproductive healthcare people in Texas face. At Latina Institute Texas, our goal is simple: to make sure our community feels empowered so that Latinas/xs are informed and able to make their own decisions about their reproductive health.
Key Issues for Texas
Honoring Rosie Jiménez with Rosie's Law
Latina Institute Texas advocates for expanding abortion access through Rosie's Law. Named after Rosie Jiménez, the first victim of the Hyde Amendment, Rosie's Law would expand insurance coverage to include abortion for low-income Texans enrolled in the state's Medicaid program. We also fight against efforts to make abortion a criminal offense.
Open Jobs
Contact
General Questions
Latina Institute for Reproductive Justice Texas
Media Inquiries
Public Affairs and Communications
Phone: (202) 621-1409