NLIRH and Reproductive Justice Partners Deliver Over 100 Signatures Demanding Congress Pass A Clean Dream Act
WASHINGTON, D.C. — Today, the National Latina Institute for Reproductive Health (NLIRH), National Asian Pacific American Women's Forum (NAPAWF), Unite for Reproductive & Gender Equity (URGE), and In Our Own Voice (IOOV) delivered a letter to Senate Majority Leader Mitch McConnell, Speaker Paul Ryan, Senate Minority Leader Chuck Schumer, and House Minority Leader Nancy Pelosi demanding Congress to pass a clean Dream Act by the end of this year to guarantee the reproductive freedom of over 800,000 undocumented young people. The letter is co-signed by 100 national, state, and local organizations committed to protecting the health and dignity of all people, including youth, immigrants, refugees, and their families.
The letter outlines how the Trump Administration's rescission of the Deferred Action for Childhood Arrivals (DACA) is a threat to undocumented youth's right to have a child, the right to not have a child, and the right to parent children in safe environments with dignity. DACA status allows undocumented young people to seek reproductive healthcare without fear of deportation and family separation, and provides work authorization so that recipients can provide for their young families. Without DACA, Queer undocumented folks may not seek life-saving care and undocumented survivors of sexual and/or domestic violence would be less likely to report their assaults for fear of deportation. With this letter, NLIRH, NAPAWF, URGE, IOOV and other co-signers demand Congress pass a clean Dream Act in December so that dreamers and their families can live without fear. The letter was delivered after a day of action for a clean Dream Act, led by Black and Asian American Pacific Islander advocates for immigrant justice.
Jessica González-Rojas, Executive Director at NLIRH, issued the following statement:
"Everyone, regardless of immigration status, has a right to make decisions about their health, family, and future with dignity and self-determination. The elimination of DACA protection will force undocumented youth to retreat into the shadows and forgo essential services and reproductive care for fear of deportation and never returning home to their families. Living in such a state of fear limits our communities' ability to live full, normal, and healthy lives, and prevents us from making the best decisions for our families. NLIRH joins Dreamers and partners from across the country in demanding a clean Dream Act now so that undocumented young people can continue to enjoy their rights to health, dignity, and justice."
Alejandra Pablos, Field Coordinator at the Virginia Latina Advocacy Network of NLIRH said, "The fight for a clean Dream Act is a reproductive justice issue. Protecting the family members of DACAmented people who have TPS is a reproductive justice issue. No one, regardless of immigration status, deserves to be separated from their loved ones. Latinx poderosxs understand that the elimination of DACA interrupts families' well-being by instilling fear of deportation, and an uncertainty of financial and safety security. We fight alongside our Asian American Pacific Islander (AAPI) and Black immigrant community because we all share the struggle and deserve dignity and justice."
Alexis Cole, Policy Director at URGE said, "Young people, regardless of immigration status, have the right to happy, healthy families – whether or not they choose to have children. A clean Dream Act is a vital step toward ensuring young undocumented folks can safely seek necessary reproductive health care and keep their families together in a safe, sustainable community."
Sung Yeon Choimorrow, Executive Director at NAPAWF said, "NAPAWF has supported and continues to support, stronger than ever, the passage of a clean Dream Act that will protect hundreds of thousands of Dreamers from deportation and family separation. No family deserves to live apart from their loved ones, and no parent should have to raise their children in fear of deportation. We stand with our reproductive health, rights, and justice partners as well as our Asian American Pacific Islander advocates to send a strong message that reproductive justice cannot be attained without immigration justice, and passing a clean Dream Act is just a step towards that mission."
Marcela Howell, Executive Director at IOOV said, "In Our Own Voice: National Black Women's Reproductive Justice Agenda stand with these young Dreamers in their desire to be accepted as full citizens of their adopted country. The Dream Act will protect these young people from being separated from their family and the country they love. We stand with other justice organizations and urge Congress to pass a clean Dream Act."
For more information on NLIRH's fight for health, dignity and justice, visit us at latinainstitute.org or follow us on Facebook and Twitter @NLIRH.
###
The National Latina Institute for Reproductive Health is the only national reproductive justice organization dedicated to building Latina power to advance health, dignity, and justice for 28 million Latinas, their families, and communities in the United States through leadership development, community mobilization, policy advocacy, and strategic communications.
Jayapal, Booker, and Barragán Introduce Legislation to Lift Barriers to Health Care for Immigrants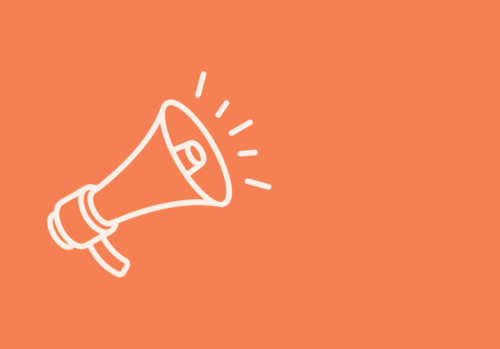 Press Release
Jayapal, Booker, and Barragán Introduce Legislation to Lift Barriers to Health Care for Immigrants
FDA Opill Decision Statement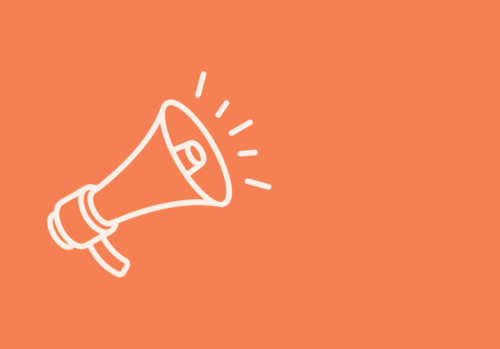 Press Release
FDA Opill Decision Statement
SEN. MARKEY, REP. MANNING ANNOUNCE LEGISLATION TO CODIFY RIGHT TO CONTRACEPTION, SAFEGUARD 60 YEARS OF SETTLED PRECEDENT In the News, Press Release
SEN. MARKEY, REP. MANNING ANNOUNCE LEGISLATION TO CODIFY RIGHT TO CONTRACEPTION, SAFEGUARD 60 YEARS OF SETTLED PRECEDENT