National Coalition of Organizations Launch Unprecedented Effort to Enroll Latinos in New Health Care Options Under Affordable Care Act
A leading coalition of national organizations are joining forces to host a series of community events that will provide comprehensive, in-person assistance to guide uninsured Latinos through the process of enrolling in new health insurance plans available through the Affordable Care Act. Organizations including Planned Parenthood, Enroll America, Voto Latino, National Hispanic Medical Association, League of United Latin America Citizens, National Hispanic Council on Aging, National Latina Institute for Reproductive Health, Hispanic Federation, and National Council of La Raza are spearheading the enrollment events that will take place in 15 cities with large Latino populations starting February 8 and running through March 31, the deadline for enrollment.  Pilot events in Dallas and San Antonio attracted hundreds of Latino families, many of whom chose a plan and successfully enrolled on site.
"Thanks to the new health insurance marketplaces, millions of Latino families can now find the peace of mind that comes with quality, affordable health insurance," said Anne Filipic, President of Enroll America. "Our research shows that Latinos are the least likely to be aware that financial help is available to pay for the new health insurance options, demonstrating the critical need for outreach to this community. We're grateful for the coalition of groups that has come together to ensure Latino families have the information they need to pick the plan that fits their needs and budget."
"With only 6 weeks left to enroll, LULAC is redoubling its efforts to connect Latinos with critical information and the resources they need in order to enroll in health coverage," said LULAC National President Margaret Moran. "A disproportionately large number of Latinos are presently without affordable health coverage. Thus, it is important that the community takes advantage of these summits and other enrollment initiatives to get the in-person help they may need to enroll. This is particularly true for those who are buying insurance for the first time."
According to information released today by the Department of Health and Human Services, 8 in 10 uninsured Latinos could be eligible for financial assistance, Medicaid or CHIP coverage through the Health Insurance Marketplace. By partnering with local community organizations in each city, the enrollment events will provide facilities and resources that are easily accessible to Latino consumers in their neighborhoods, and in their preferred language. 
"Improving access to health care and information among Latinos is a top priority for Planned Parenthood. By working closely with Latinos communities to educate them about their options under the ACA, we can help empower them with the information they need to take charge of their health, make informed decisions and live longer, healthier lives," said Cecile Richards, president of Planned Parenthood Federation of America. 
"Latino Millennials are often the gatekeepers in their families, helping to make sure their loved ones enroll. With half of all young Latinos uninsured, Voto Latino continues to leverage its online platforms to inform Latino Millennials and their families about these crucial enrollment deadlines and opportunities to get covered," said Maria Teresa Kumar, President & CEO, Voto Latino. 
During each enrollment event, attendees will have the opportunity to sit down with a certified navigator for a thorough consultation, offered both in Spanish and English, allowing uninsured consumers to ask their specific questions and get answers in real time. The aim of these events is to help potential enrollees understand the benefits they stand to gain from enrolling, determine what kind of financial assistance they are eligible for, which health care plan best suits their needs, and ultimately to help them complete the application process and enroll.
"The Affordable Care Act is a historic opportunity and Latinos stand to benefit significantly," said Eric Rodriguez, vice president, Office of Research, Advocacy and Legislation, National Council of La Raza. "And as we enter the final weeks of open enrollment, NCLR is committed to ensuring that the ACA fulfills its promise to all Americans, including millions of Latinos eligible for quality, affordable health insurance." 
As the ethnic group that is least likely to be insured, Latinos experience higher rates of reproductive cancers, unintended pregnancy, and sexually transmitted infections than most other groups of people in the U.S. Latinos are also the group that stands to benefit most from the Affordable Care Act. An estimated 10.2 million Latinos will have the opportunity to gain coverage through the Marketplace. Under the ACA, health insurance plans will also no longer be able to deny coverage based on pre-existing conditions, including diabetes and cancer, two health issues of primary concern for Latinos.
"This effort is so important and we applaud all the partners because Latinos need to be educated that the importance of enrolling in health insurance means investing in their future health with affordable prevention, mental health and health care now," said Elena Rios, MD, MSPH, President & CEO, National Hispanic Medical Association. 
"The National Latina Institute for Reproductive Health is proud to be part of the effort to enroll Latinos and their families in the ACA," said Jessica Gonzalez-Rojas, Executive Director of NLIRH. "Now millions of Latinas have the potential to lead healthier, happier lives thanks to the ACA's benefits, including the coverage of birth control and cancer screenings."
Upcoming enrollment events are scheduled to take place in the following cities:
 
• February 15 – Phoenix, AZ; Houston, TX
• February 18 – Cleveland, OH
• February 22 – McAllen, TX
• March 1 – Atlanta, GA; Miami, FL; Dallas, TX; Chicago, IL; Philadelphia, PA
• March 15 – Miami, FL; Cleveland, OH; El Paso, TX; Tampa, FL; New Orleans, LA; Union City, NJ; Orlando, FL
• March 22 – Miami, FL
• March 29 – Tampa, FL
 
Pilot Events Successfully Enrolled Hundreds of Latinos 
On January 25th and February 8th, pilot events were held in Dallas and San Antonio, TX, respectively, at which hundreds of members of the Latino community successfully enrolled. The events were held in partnership and support of local and national organizations, as well as local, state and federal government officials.
In San Antonio, more than 830 families showed up to the event and several hundred families were able to successfully enroll.
In fact, Dallas, TX enrollee Max Perez explained that due to high costs of health insurance he lacked health coverage since 2008. Under the ACA and the market place he was able to find a silver plan that provided him with comprehensive coverage for less than $60 a month. 
The event demonstrated the success of the one-on-one consultation model, as several enrollees stated how incredibly helpful it was to complete the process with a certified navigator by their side, able to answer any questions they had in their native language. 
Martha Covarrubias shared with navigators that if it hadn't been for the Latino enrollment event she would not have been able to find in person answers to all her questions. She was able to walk away with coverage for less than $55 a month and leave behind a plan that charged her more than $400 a month for lesser quality coverage.
###
MARKEY JOINS CORTEZ MASTO, COLLEAGUES IN BICAMERAL LATINA EQUAL PAY DAY RESOLUTION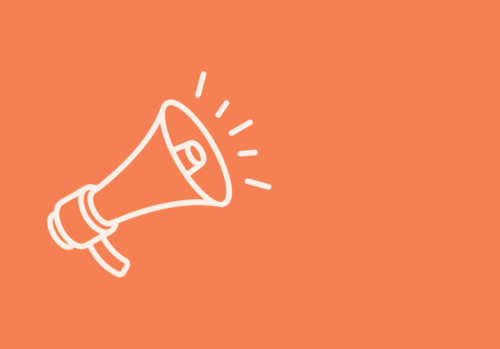 Press Release
MARKEY JOINS CORTEZ MASTO, COLLEAGUES IN BICAMERAL LATINA EQUAL PAY DAY RESOLUTION
Latina Institute AHM v. FDA Fifth Circuit Statement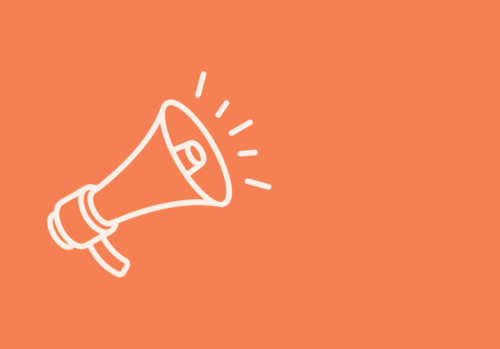 Press Release, Statements
Latina Institute AHM v. FDA Fifth Circuit Statement
SEN. MARKEY, REP. MANNING ANNOUNCE LEGISLATION TO CODIFY RIGHT TO CONTRACEPTION, SAFEGUARD 60 YEARS OF SETTLED PRECEDENT In the News, Press Release
SEN. MARKEY, REP. MANNING ANNOUNCE LEGISLATION TO CODIFY RIGHT TO CONTRACEPTION, SAFEGUARD 60 YEARS OF SETTLED PRECEDENT