Health care for immigrant women and families benefits us all
First-of-its-kind bill would ensure women and families can access health care their tax dollars support
(WASHINGTON, D.C.) – Women's health advocates, health care providers, and immigrant health and rights leaders applaud Congresswoman Michelle Lujan Grisham (NM-01) for introduction of the "Health Equity and Access under the Law (HEAL) for Immigrant Women and Families Act of 2014." The groundbreaking legislation would restore access to affordable health coverage for immigrants authorized to live and work in the United States.
Nearly 200 national, state, and local organizations and associations have signed on to a letter of support for the legislation.
"The HEAL Immigrant Women and Families Act is about fair treatment, plain and simple," Rep. Lujan Grisham said. "Immigrant women and families work hard, pay their taxes, and contribute to our communities, society, and economy. They shouldn't be barred from accessing the health care they help pay for."
Almost two decades ago, politicians began enacting harmful restrictions that have put affordable health coverage out of reach for many immigrants. The HEAL Immigrant Women and Families Act of 2014 would remove political interference so immigrants are able to access the health care their tax dollars support. The bill:
Removes discriminatory barriers to health coverage for lawfully present immigrants imposed by the 1996 welfare law, including the five-year waiting period and restrictive and outdated list of "qualified" immigrants;
Restores full-scope Medicaid and the Children's Health Insurance Program (CHIP) to lawfully present immigrants who are otherwise eligible; and
Removes the unnecessary and unjustifiable exclusion of lawfully present young people (DREAMers) granted deferred action through the Deferred Action for Childhood Arrivals (DACA) program from affordable health insurance plans.
"Immigrant women are the backbones of their families and communities. It's not only fair, it's common sense to remove political interference so they and their families can participate in the health care programs their tax dollars support," said Jessica González-Rojas, executive director of the National Latina Institute for Reproductive Health (NLIRH). "Good health care ensures women have the opportunity to realize their full potential, care for their families, and make their own decisions about their future. That's good for all of us."
"Our national leaders must commit to providing quality care for everyone, including the most vulnerable in our society, for the good of our communities and our economy. No one should be denied access to affordable health care based on income or immigration status. We applaud the legislation and look forward to its consideration," said Marielena Hincapié, executive director of the National Immigration Law Center (NILC).
"We are proud that our own Congresswoman Lujan Grisham understands that improving access to health care for broader communities benefits us all," said Tannia Esparza, executive director at Young Women United (YWU). "As a border state with diverse immigrant diaspora, we know eliminating barriers to care will have a real impact on the lives of immigrant women and families throughout New Mexico and across the country."
"Given the high rates of uninsurance among Asian Americans and Pacific Islanders, and the grave health disparities faced by immigrant women in our community, we applaud the introduction of the HEAL Immigrant Women and Families Act. Women in our community have some of the highest rates of cervical cancer and, if enacted, this measure could save their lives. This is very exciting news for our members across the country, whose families would greatly benefit from the changes this would bring," said Miriam Yeung, executive director of the National Asian Pacific American Women's Forum (NAPAWF).
"By restoring access to a full range of affordable health care, including essential reproductive health services such as access to contraception and screenings for cervical and breast cancer, this bill will help ensure every woman has the ability to make her own decisions about her family, her future, and her life," said Nancy Northup, president and CEO of the Center for Reproductive Rights. "We applaud Congresswoman Lujan Grisham for her leadership in introducing the HEAL Immigrant Women and Families Act, and we urge her colleagues in Congress to support this crucial legislation."
"For far too long, hard-working immigrant women and families have been locked out of the same critical health programs their tax dollars support," said Kathy Ko Chin, president and CEO of the Asian & Pacific Islander American Health Forum (APIAHF). "With this bill, we have an opportunity to ensure that immigrant women and young people who want and need affordable health coverage are able to access it."
"NCJW has long advocated for health care access as a critical aspect of building healthy families and communities; immigrants to our country are no exception. Immigrant women and their families often lack basic worker protections and benefits, and are less likely to receive adequate reproductive health care — including screening and treatment for cancer, family planning services, and comprehensive sex education," said National Council of Jewish Women (NCJW) CEO Nancy Kaufman. "As contributing members of our communities and economy, immigrant women and their families should not face political impediments to essential health and reproductive care," Kaufman added.
"Equity and good health policy demand that immigrant women and families have the same opportunity to live healthy lives and access quality care they can rely on," said Emily Spitzer, executive director of the National Health Law Program (NHeLP). "The HEAL Immigrant Women and Families Act would help do just that by taking down legal barriers that have often stood in the way of good health."
"Every day, NFPRHA's members in all 50 states serve those who might otherwise go without health care," said Clare Coleman, president & CEO of the National Family Planning & Reproductive Health Association (NFPRHA). "They understand from experience the critical importance of all patients having affordable access to health care. I commend Representative Michelle Lujan Grisham for championing the HEAL Immigrant Women and Families Act, to increase access for millions of vulnerable people in our country."
"We applaud Congresswoman Lujan Grisham for her leadership in introducing this critical bill. Barriers to heath care take a toll on the health of immigrant women and widen health disparities. Health coverage is needed for a range of sexual and reproductive health care, including prenatal visits, contraceptives, sexually transmitted infection screenings, breast-feeding support, and routine gynecological care. As physicians who take care of immigrant women and families every day, we look forward to working with Congress and our organizational partners to see that it is enacted," said Physicians for Reproductive Health (PRH) board chair Dr. Nancy L. Stanwood, M.D., MPH.
"As the nation's leading women's health care provider and advocate, at Planned Parenthood our mission is making sure all of our patients — no matter where they come from or where they live — receive the health care they need to lead healthy and productive lives. We see the difference that health care makes for women and their families," said Cecile Richards, president of Planned Parenthood Federation of America (PPFA). "We know that when a mother is healthy, her whole family benefits."
"The HEAL Immigrant Women and Families Act is a step in the right direction to address disparities in access to health services for young immigrants and their families," said Debra Hauser, president of Advocates for Youth. "This bill does away with misguided and harmful restrictions that leave too many of our young people vulnerable. This bill will remove obstacles, such as unnecessary waiting periods or denial of coverage, to help create opportunities and promote young people's overall well-being."
Please click here for an analysis from the Guttmacher Institute of the current policies that block immigrant women and families from obtaining health insurance. For more information on the legislation and organizational supporters, please contact the National Latina Institute for Reproductive Health.
###
The National Latina Institute for Reproductive Health is the only national reproductive justice organization dedicated to building Latina power to advance health, dignity, and justice for 26 million Latinas, their families, and communities in the United States through leadership development, community mobilization, policy advocacy, and strategic communications.
Jayapal, Booker, and Barragán Introduce Legislation to Lift Barriers to Health Care for Immigrants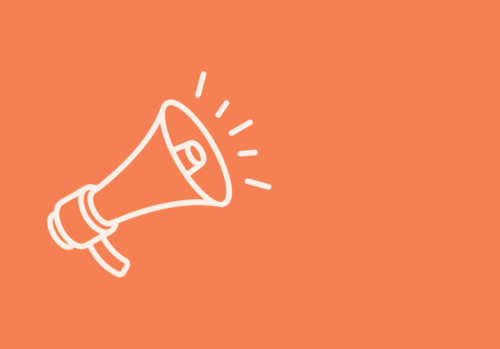 Press Release
Jayapal, Booker, and Barragán Introduce Legislation to Lift Barriers to Health Care for Immigrants
FDA Opill Decision Statement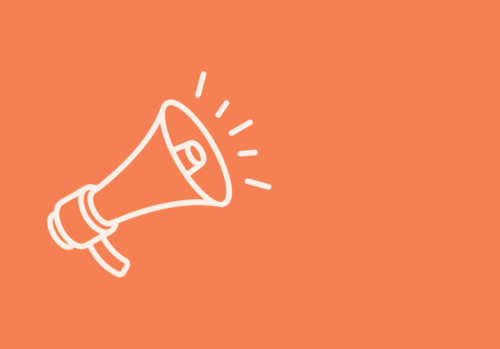 Press Release
FDA Opill Decision Statement
SEN. MARKEY, REP. MANNING ANNOUNCE LEGISLATION TO CODIFY RIGHT TO CONTRACEPTION, SAFEGUARD 60 YEARS OF SETTLED PRECEDENT In the News, Press Release
SEN. MARKEY, REP. MANNING ANNOUNCE LEGISLATION TO CODIFY RIGHT TO CONTRACEPTION, SAFEGUARD 60 YEARS OF SETTLED PRECEDENT